Creating AVL systems for you...the right way!
We desire to partner with churches to enable the effective communication of the gospel through the design and installation of quality audio, video, lighting and networking systems. We believe in integrity, quality, and stewardship. Great design, quality products, done right the first time.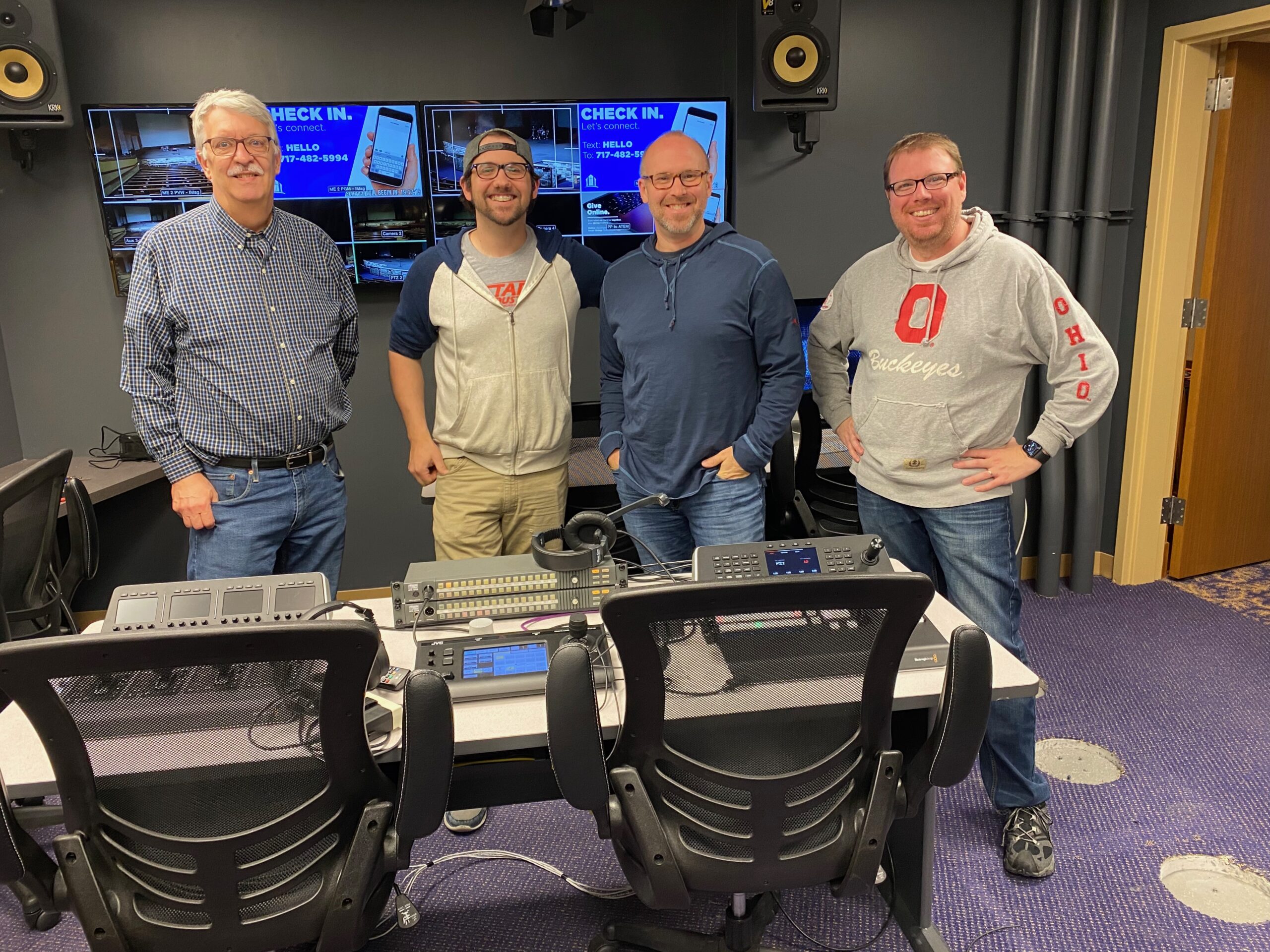 See What Others Are Saying
What an incredible service Tim James and Emmaus Media & Design is. After personally being in the industry of working with companies and services like them for over 25 years, on many levels from the local to the international level, I have never found a company that checks off every single box and brings "average" to "excellence" in every aspect of sound, design, video, lighting, and live performance. Whether they are consulting or engineering, their expertise is unmatched.

State Music Chairman Florida Church of God

Emmaus was amazing to work with from beginning to end. Tim not only knew what we needed to take our sound to the next level, but also took the time to really listen to our specific challenges and helped us with a customized game plan. We never once felt like we were just another job, but felt like he was as invested as we were. The end product was a dramatic improvement from our old setup… a fitting reflection of his audio expertise and professionalism.

Associate/Worship Pastor Glad Tidings, Middletown, PA

I have known Tim for decades and not only is he knowledgeable in everything he does, he is trustworthy and will treat you fairly. Beyond that I can't recommend him highly enough just as a person who you would absolutely love working with. He truly has a heart for the local church, has served for most of his life in church ministry either as a musician or technician, has toured with groups ministering in 100's of churches, and he is a steward of God's resources like no other AVL company/installer I've ever known. The install he did for our 2000 seat sanctuary is amazing! We struggled for the first 15 years in this "new building" with the wrong audio system design that was innately unintelligible and a nightmare to try to make sound pleasing, which in turn resulted in a lack of engagement in worship and ear fatigue that shorted the attention span of our congregation during sermons, long speaking moments or drama productions. The new Danley system has totally transformed our room and worship environment, and has made a huge difference in the engagement factor during our Sunday morning services.

Pastor of Missions and Worship Arts Christian Life Assembly, Camp Hill, PA

The skill and professionalism of Tim and Emmaus is unparalleled by anyone I have encountered in almost 20 years of full-time music ministry. He knows what any situation requires and is adept at trouble-shooting and resolving issues. He is pleasant, efficient, hard-working, honest, and goes over and above to achieve the needed ends of the church. He is also a musician of the highest order, so his understanding of musical aesthetics is invaluable. I have truly never met anyone I trust more in these matters. I recommended him to engineer our State Camp Meeting in 2021. We had endured many years of frustration in regards to our sound. Tim changed all that. The change was so stark that the night our last service ended, our leadership asked to have him back next year! All of this was expected by me, of course. Such is my confidence in Tim. Regarding the Danley system he put in our church, it completely changed everything about our sound. I have never heard speakers that were so clear and covered a room so evenly. I can stand directly in front of our speakers, walk toward them all the way to the front of the church and MAYBE hear a 2-3 decibel difference. There are no "hot spots" in the room; the coverage is perfect. I've truly never experienced anything like it. Danley Sound Labs has truly produced an amazing product! If you're considering Tim and Emmaus for your church's sound/video/lighting needs, I would strongly recommend him to you. There's no one I would rather have behind the console when I play, and there's no one else I would ever want to work with in regards to my church needs. Plus, he's just a great guy. You'll never regret hiring him."

Worship and Arts Pastor Restoration Church, Jacksonville, FL

Service and quality workmanship together are more of an exception than the norm. However, that is what we found with Emmaus. They listened to our needs and the budget we had to work with and responded with vast knowledge, quality equipment, and meticulous craftsmanship and professionalism. Without question, Emmaus exceeded our expectations and will be our go to people for all our media needs.

Senior Pastor Five Rivers Church, Elkton, MD

Working with Tim has been a pleasure. Cost efficiency, communication and delivery has been excellent. Late on the night before Easter 2022 we found our lighting system not working, Tim was on the phone with our worship pastor till around 1:30 AM, until the issue was resolved; that says enough!

Senior Pastor Multicultural Family Church, Brandon, FL

AVL seems to always present quite a challenge. You need an artist and a technician to put together a quality setup. That setup can be wonderful, but is typically very costly. If you have a pragmatist set up the system it will be on budget, but it will typically not work well. It is a rare breed of person who has both the true artist in them and the ability to keep the build on budget. Emmaus is good at many things, but I believe their greatest ability is to produce a system that is awe-inspiring while staying on budget. If you are looking to set up a new system or expand your existing system, then I would highly encourage at least a conversation with Emmaus.

President McCullagh & Scott General Contractors
We're here to provide AVL solutions specific to your team, workflow, and budget.
Schedule a free consultation today!